COVID-19 Update:
Ebooks can be purchased and downloaded immediately. Due to NZ's lockdown, we are unable to dispatch printed books until April 23.
Learn More
Descriptive Language Kit Bk 1 Yrs 1-2
-
Exemplars and lesson plans to develop and inspire effective writing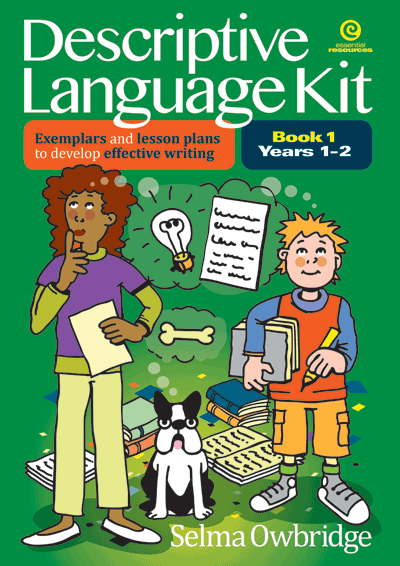 Inform and inspire. This series provides a powerful springboard to writing skills' development with its collection of short, engaging texts specifically designed to exemplify descriptive language. Students get to explore and discuss the language features – ranging from imagery and metaphors to effective sentence starters and structures – and think critically about each text. Photocopiable resources to encourage goal-setting, sharing, reflection, and self and peer evaluation are included.