COVID-19 Update:
We are shipping Essential Goods that support studying from home. Ebooks can be downloaded immediately.
Learn More
Jump into Reading with Journals (Levels 2-4), 2017
-
A guided reading programme based on School Journals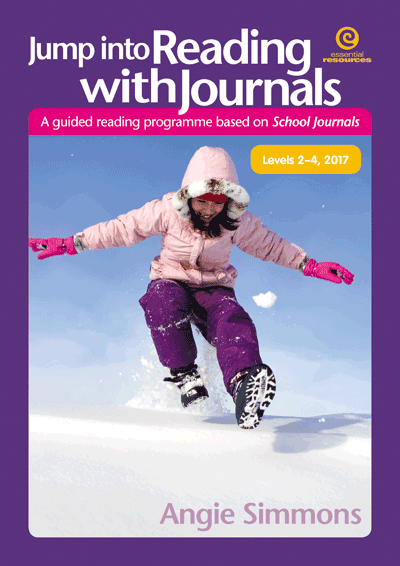 Inspire your students to Jump into Reading and make the most of the wealth of material contained in School Journals in the process. This series has an easy-copy set of independent and follow-up activities that builds on a guided reading session with each story, poem and article in the Journals. The comprehension questions develop skills in inference, reorganisation, recall and evaluation skills, and options for e-learning and further website investigation are included.